For over twenty years Design Access, LLC has been providing quality Review and Inspection reports for customers all across Texas. From El Paso to Orange, Texarkana to Brownsville we travel the state to assure that you receive a report that is accurate, timely and benefits from our expertise in the area of handicap accessibility. Whether it is office space, retail, medical or public facilities, Design Access, LLC has the broad knowledge it takes to provide your company with a report to meet the State of Texas rules and regulations for Accessibility Standards. We also provide consulting services as needed for projects in various stages of planning and design.
D. Clark Teel is a Registered Accessibility Specialist with the State of Texas. He also has over forty years of experience in Design and Construction. He has been honored to serve on the Board of the Accessibility Professionals Association (APA) for over 12 years as both a member and officer. Mr. Teel is an Associate member of the American Institute of Architects as well as a member of the Texas Society of Architects. He received his BS degree from Texas A&M University College of Architecture, Building Construction (now Construction Science) and has taught classes as an Adjunct Instructor at Lamar University in the area of Professional Practices and Building Codes among others. He is a member of the International Code Council and is a lifetime member of the Construction Industry Advisory Council, Texas A & M University on the Curriculum Committee. Also Clark is a U.S. Army Veteran (Combat Engineer).
Texas Standards. Texas Wide.
Project cities including…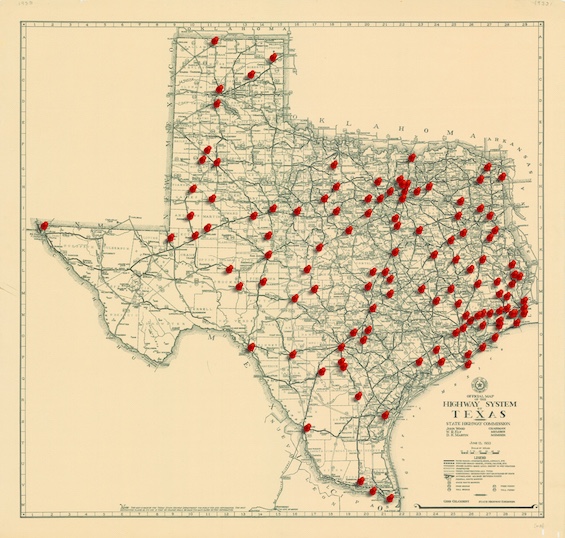 Abilene
Addison
Amarillo
Ames
Andrews
Archer City
Atlanta
Austin
Baytown
Beaumont
Bevil Oaks
Big Lake
Brady
Brookeland
Breckenridge
Bridge City
Bronte
Brownsville
Brownwood
Buffalo
Buna
Canadian
Canyon
Carl's Corner
Carrollton
Channelview
College Station
Colorado City
Conroe
Corpus Christi
Corsicana
Crockett
Crystal Beach
Daingerfield
Daisetta
Dallardsville
Dallas
Dayton
Deer Park
Del Rio
Denver City
Deweyville
Dublin
Edinburg
El Paso
Eldorado
Evadale
Fannett
Fate
Florence
Flower Mound
Fort Worth
Freeport
Frisco
Galveston
Ganado
Garland
Gilmer
Graham
Groves
Groveton
Hamshire
Hooks
Houston
Humble
Huntsville
Hurst
Jacksonville
Jasper
Junction
Kermit
Killeen
Kirbyville
Kountze
La Feria
Lake Jackson
Lamesa
Laredo
Levelland
Liberty
Live Oak
Livingston
Longview
Lovelady
Lubbock
Lufkin
Lumberton
Martindale
Mason
Mauriceville
Maypearl
Mesquite
Midland
Navasota
Nederland
New Braunfels
Newton
Odessa
Old Ocean
Ozona
Palestine
Pampa
Payne Springs
Pearsall
Pinehurst
Plano
Pleasanton
Port Acres
Prot Arthur
Port Neches
Poteet
Ranger
Roanoke
Rogers
Rosebud
Sabine Pass
San Angelo
San Antonio
Seagraves
Seguin
Shallowater
Silsbee
Sour Lake
Stowell
Stratford
Sugar Land
Sweetwater
Temple
Tenaha
Thorndale
Tyler
Uvalde
Waco
Warren City
Waskom
Weatherford
Wharton
Whitney
Winnie
Woodlake
Woodville
and more…